For far too long, businesses have taken more than they have given back. We want to changethat. As a fashion brand, we have a massive responsibility to consider the environmentalimpact of our choices. Everything we do uses precious resources like water and energy, andcreates carbon emissions along the value chain. This activities allow you to follow alongour journey to become more and more responsible.
We strive to make some small steps to take care of our environment has always been ourmission since day one. As a the Planet member, we are committed to partnering withenvironmental groups and plant a tree for every delivered orders.
In 2021, we partnered with Lindungi Hutan to plant Mangrove trees in Tambakrejo, in aneffort to regenerate ecosystems, capture carbon and provide planting jobs in communitiesaround the world.
Since 2022 with our "Dress to Impact" movement, we strive to expand our green areatogether with Lindungi Hutan in the Magrove Forest Area Caplok Barong in Cirebon,Indonesia.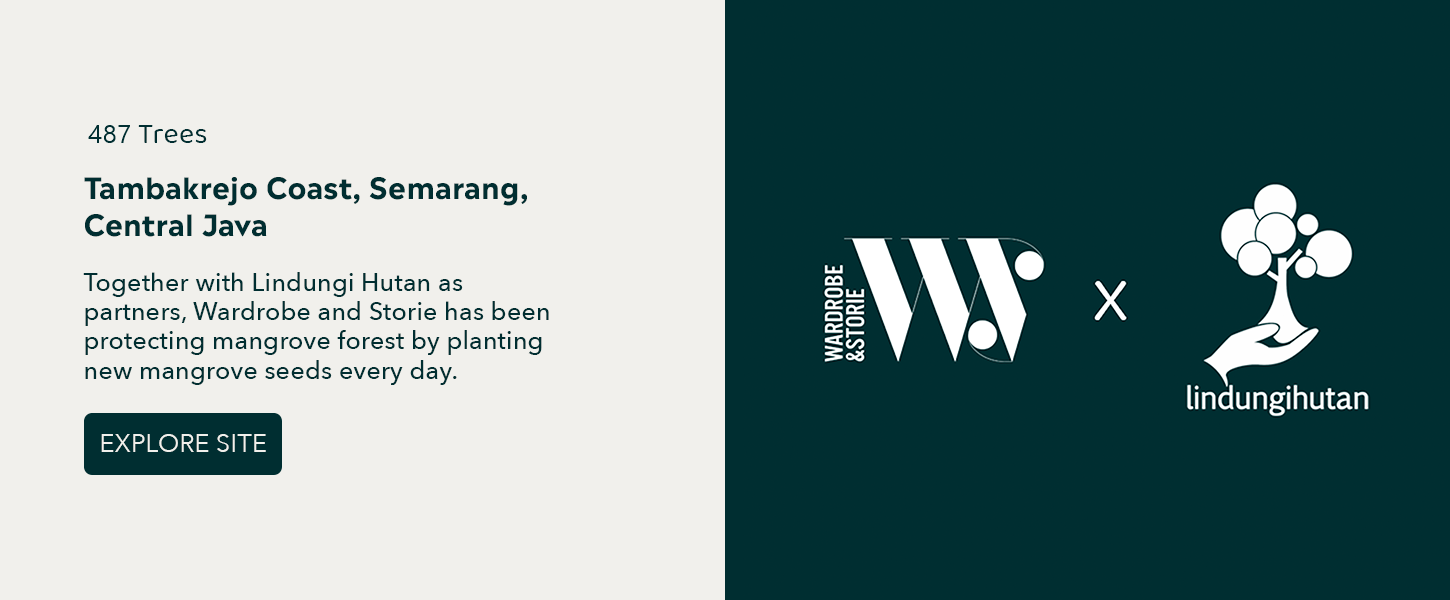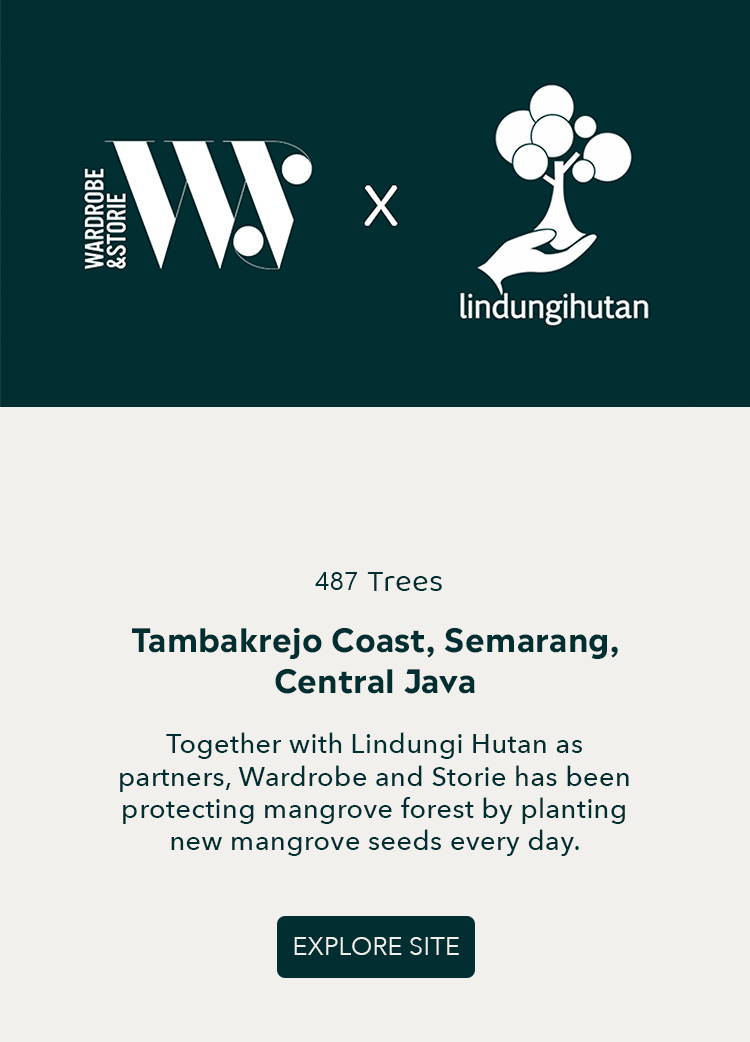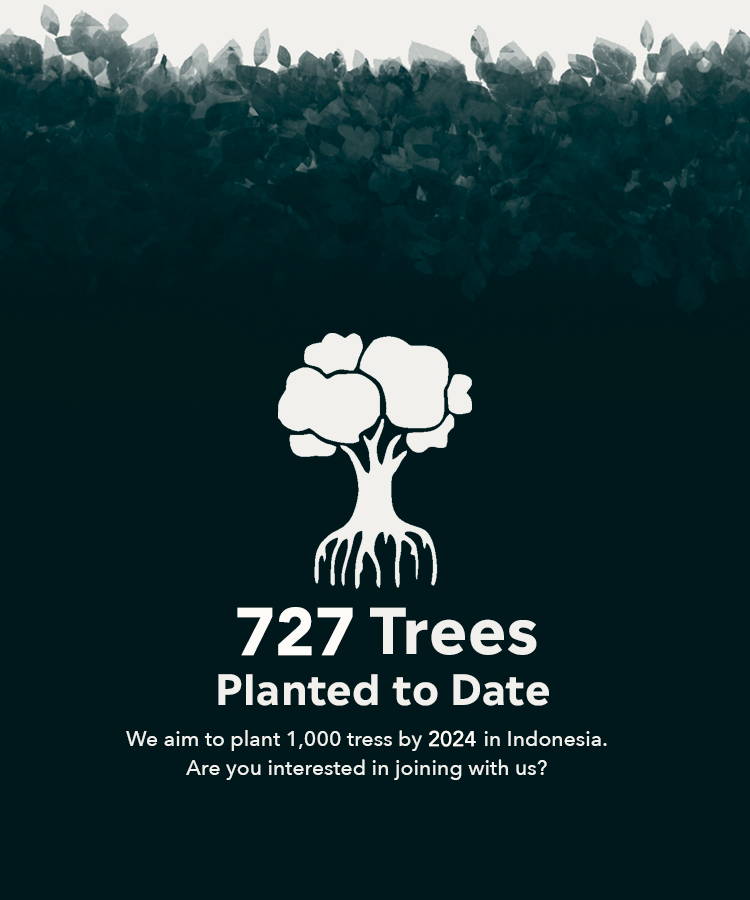 We also strive to reprocess leftover fabrics and recycled materials to reduce fabric waste.In 2023, Wardrobe & Storie collaborated with Setali Indonesia and The New Factory onrunning a titled campaign Re-Storie: Let your old clothes make a New Story.
This campaign invites everyone to "give back" their old clothes' a new life. Thiscollaboration is done as a form activities to reduce fabric waste. Where will the proceedsof the donation besorted by Setali Indonesia and made into upcycling products,downcycling (chopped fabric), and re-use.
This program has been running from April to May 2023, we have managed to collect 124 kg ofold clothing donations to be reprocessed into useful new items